While I was sorting through fabric and fur scraps, I randomly started piecing together some bits that turned into the shape of a mixed media eye.  I expanded on the idea, using scraps to create makeup and three dimensional eye lashes and eyebrows that pop on the background.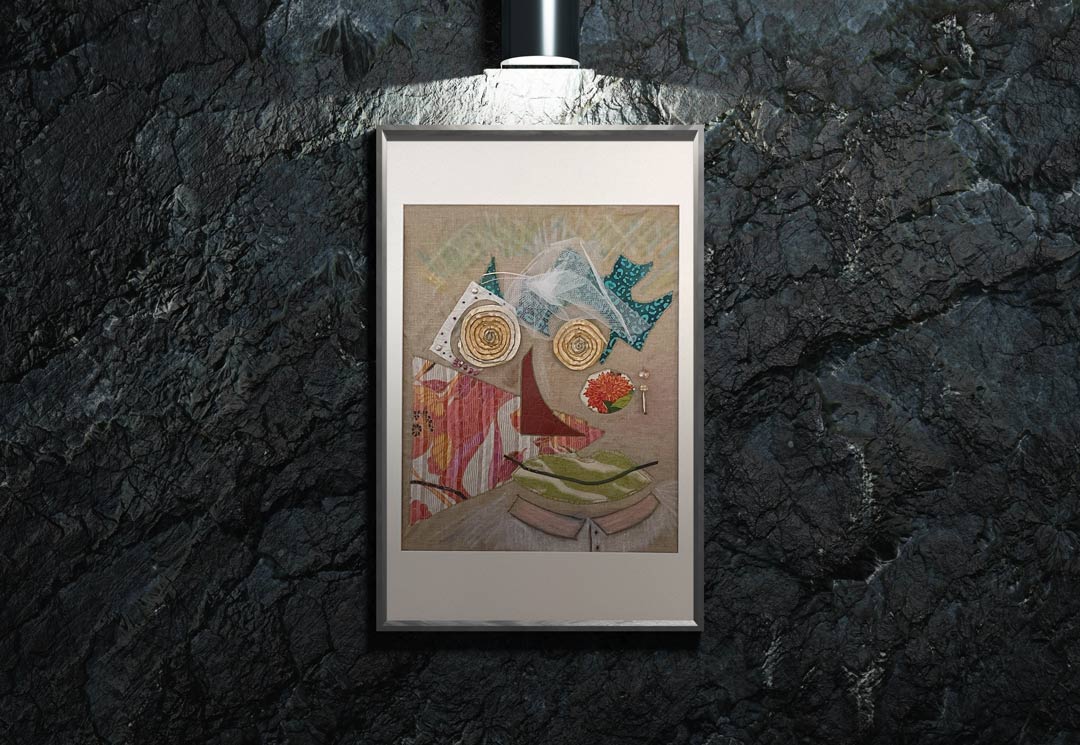 Mrs. Picasso was assembled from random deadstock scraps and recycled materials. She's the perfect embodiment of the sustainable art movement.
Mixed media, framed, 21Wx29H.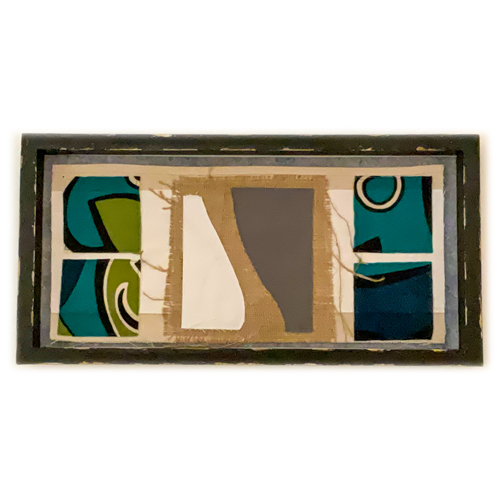 Midnight in the Garden of Good and Evil is a mixed media piece that floated right into my head one day when I was sitting in my studio (otherwise known as The Lair), reflecting on a pile of scrap fabric and trying to figure out what I could do with it - without...